First Aid for ACL Injuries
The anterior cruciate ligament (ACL) stabilises the knee. The first signs of an injury to your ACL may be your knee giving way under you; you may have heard a "pop"; or your knee may be swollen.
While this is not a medical emergency, it is advised that you seek medical attention as soon as possible. You may feel distressed about your injury, however there are steps you can take to assist your recovery: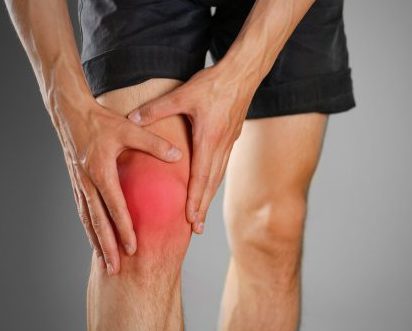 This information is not a substitute for advice from your doctor, nor does it contain all the relevant facts. Your doctor will consider your personal circumstances. Please talk with your doctor about any concerns.
Log in to download this page for offline use.
RICE: Rest, Ice, Compression and Elevation.
Keep weight off your injured leg (use crutches or other support to move around).
See a doctor or physiotherapist as soon as possible. We recommend that only one practitioner examines the knee for ACL injury, by performing a gentle Lachman test.
If an ACL injury is suspected, your doctor or physiotherapist will refer you for an MRI (Magnetic Resonance Imaging) scan of your knee, which will provide detailed images of inside your body. This should take place within the first few days after injury. Don't delay.
The MRI results will allow a doctor to determine how badly you have injured your knee. You may also need an X-ray to rule out any bone fractures. When presenting for your MRI, the technical requirements to get the best images of your ACL are:

full sequence / double oblique sequence
with slices no greater than 3mm.

If in pain, use paracetamol. Avoid anti-inflammatories (NSAIDS) such as Nurofen. The increased blood supply and swelling of your knee will assist in your recovery. If in significant pain, talk with your doctor about additional pain relief.
Try to keep your knee bent (30 to 90 degrees) as this is the best position for ACL healing to occur. It is advised not to put a brace on straight away (certainly NOT a brace to keep your leg straight  – such as a Zimmer splint), however wearing a light compression stocking (or tight exercise pants) will provide some support.